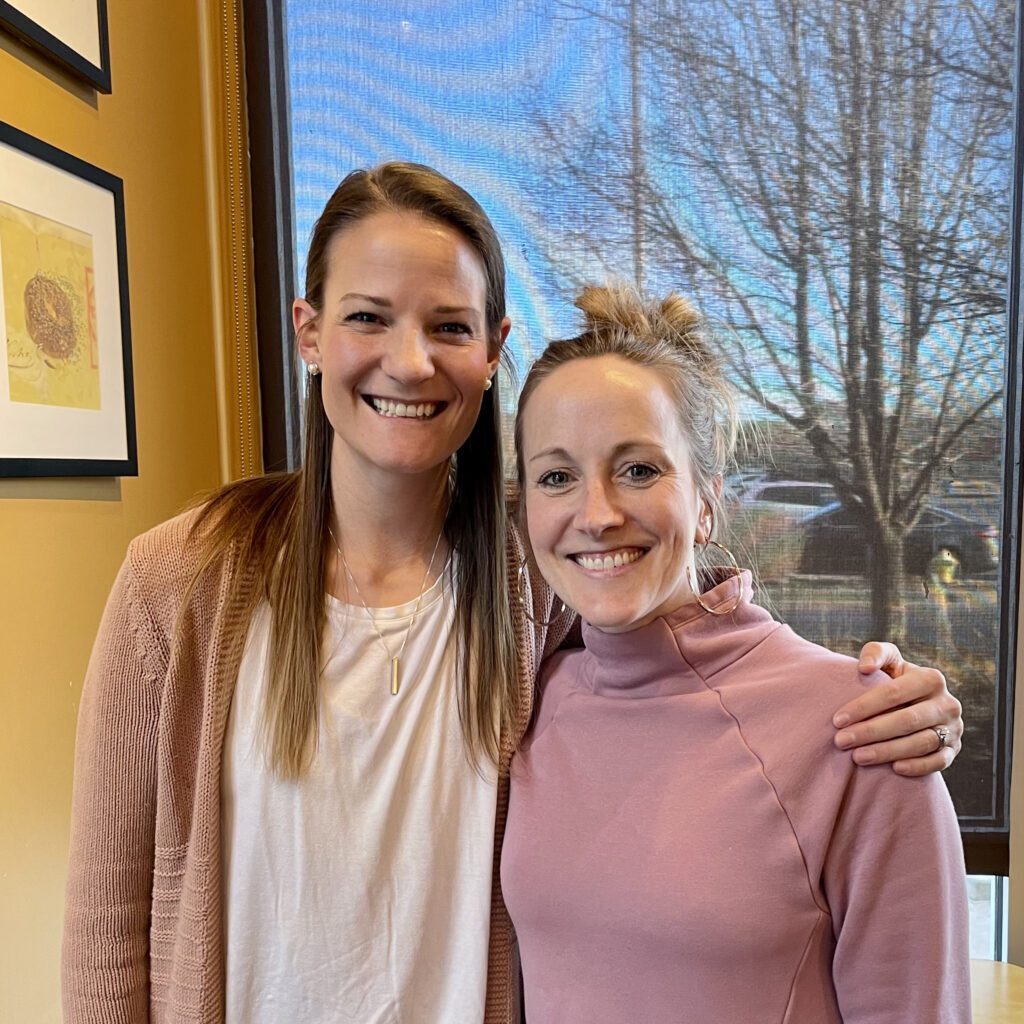 Angela Smith & Brittany Schiager
Angela Smith: I am originally from Kansas, but my husband and I moved to Loveland about 9 years ago. I am an OT (Occupational Therapist) and have worked at Medical Center of the Rockies for the past 7 years. My husband and I have been blessed with two kiddos (Charlie and Eli).
In my free time, I enjoy running, hiking, rock climbing, skiing, fishing, camping, and spending time with my family/friends!
Brittany Schiager: lives in Fort Collins with her husband, Joel, and two kids; Jason (3) and Bryn (1). Outside of being a mom, Brittany works as a pediatric physical therapist.
The Schiager family enjoys spending time with family and friends, getting out for walks, checking out local playgrounds, and participating in NCDSA events and activities.